You may have seen the #BlackoutBestsellerList and #BlackPublishingPower tags trending on social media in the past few days. TL;DR: sometime this week, buy at least two books written by Black authors to show the publishing industry that readers want more of the same. You could even go the extra mile and buy said books from a Black-owned independent bookstore.
BTW, what's up with the title of this post: since most physical books are printed on white or light-colored paper, the ink used is always dark or black. That means whatever you might be reading, all the words are black. DID I JUST BLOW YOUR MIND?
Moving on.
Checking out either of the hashtags linked above will lead you to a wealth of non-fiction books about Black history, how to address systemic racism, and individual experiences. All of those are great, but if you're looking for novels, please allow me to recommend a few living authors who could use your support (the late Octavia Butler's work is definitely worth reading, but IMHO the point of this exercise is to boost currently working writers):
Alaya Dawn Johnson's new book Trouble the Saints drops next week, and you can check out her past works, including Nebula finalist The Summer Prince and Nebula winner Love is the Drug, right now. DO IT! DO IT NOW.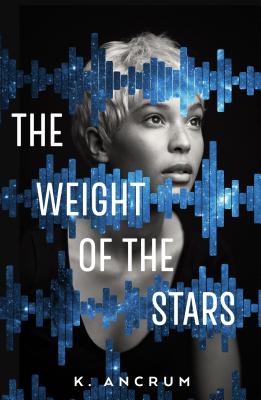 K. Ancrum's fabulous The Weight of the Stars didn't get nearly enough attention last year, but you can help rectify that oversight by pre-ordering her forthcoming Darling as soon as possible.
N.K. Jemisin has been crushing it from jump and you can't go wrong with any of her stuff, really, but you can get in on the ground floor of her new series with The City We Became.
Jasmine Silvera writes about "things that go bump in the night, including headboards." Yes, that means romance, and yes, it's for everyone. Her latest book, Binding Shadows, is the first in the Tooth & Spell trilogy.
I hope at least two of the books linked above will appeal to you. Feel free to get more than two! But if they're not your cup of tea, and you still want to support Black authors (including up-and-coming writers), please consider donating to the Carl Brandon Society or the Black Science Fiction Society.
(And no, we're not going to talk about #PublishingPaidMe right now. That's a whole other topic. Le sigh.)